The Biden Administration Cracks Down on "Ghost Guns" 
April 18, 2022 by Shawn Ralston
---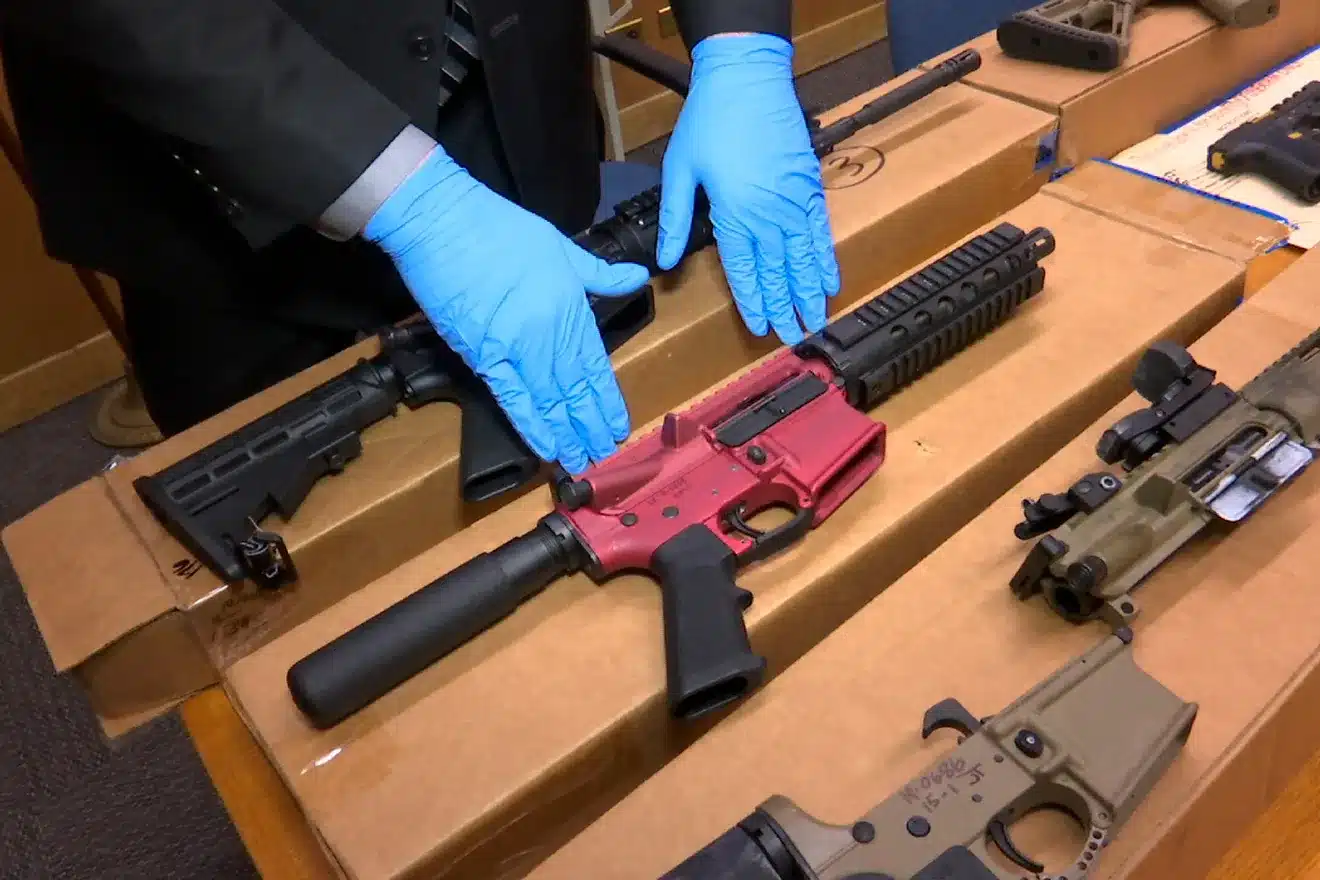 Early last week, President Joe Biden and Deputy Attorney General Lisa Monaco announced a final ruling to limit the manufacture and sale of so-called "ghost guns"—privately manufactured firearms without serial numbers.1  
This final ruling is part of a series of measures announced by President Biden and the Department of Justice, dating back to last year, to address gun violence and mass shootings in the United States. So, how are ghost guns contributing to the gun violence epidemic and how will this executive ruling limit their production and use? 
Typically, a firearm manufactured by a licensed company is required to have a serial number—usually displayed on the frame of the gun—that allows officials to trace the gun back to the manufacturer, the dealer, and the original purchaser.2 Ghost guns are created by purchasing a kit of separate, modifiable pieces which are assembled and contained in what is known as a receiver (a unit that houses all of the operating parts of the firing mechanism). An "unfinished receiver," also known as an "80 percent receiver," is a partially completed receiver with no serial number that, prior to this new rule, was not classified as a firearm under federal law. Unfinished receivers are prevalent in online sales and do not require a background check or license for purchase.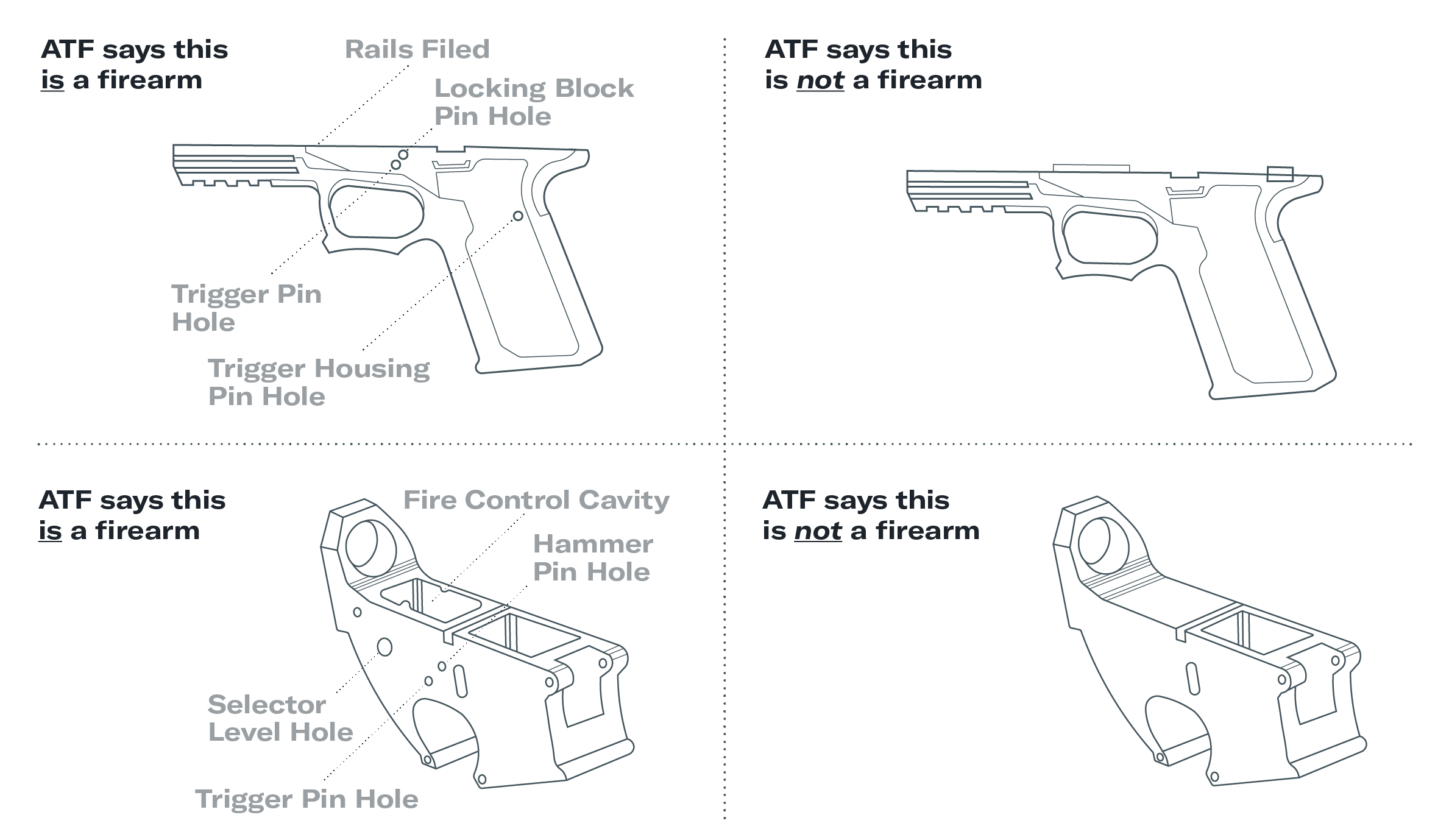 This new executive rule would make it illegal for businesses to manufacture gun kits without a serial number and for a licensed gun dealer to sell them without a background check. The decision from the White House will deem the parts sold in the gun kits (such as the frame of a handgun or the receiver of a long gun) as firearms under federal law. In addition, it will also require federally licensed dealers who obtain firearms without serial numbers to add serial numbers. 
These new regulations arrive in the wake of mounting pressure on the Biden administration to address the uptick in gun-related violence in the United States that began in 2020. More Americans died of gun-related injuries in 2020 than in any other year on record, according to recently published statistics from the Centers for Disease Control and Prevention.1 More recently, in just a single weekend at the end of March 2022, there were at least nine mass shooting events across the country, as well as many more shootings with fewer victims.4 Experts worry that as the summer months (typically the most violent time in the United States) approach, ghost guns could contribute to an already growing gun violence epidemic. According to statistics released by the White House, there were approximately 20,000 suspected ghost guns reported to the Bureau of Alcohol, Tobacco, Firearms, and Explosives (ATF) as having been recovered by law enforcement in criminal investigations in 2021—a ten-fold increase from 2016.5 The New York Police Department said that officers have found 131 firearms without serial numbers since January.6 
Biden's ghost gun regulations will likely be met with heavy resistance from gun rights groups, leading to litigation in the courts. At least one gun rights advocacy organization, Gun Owners of America, has vowed to fight the decision, declaring that it would sue ATF "to halt the implementation of this rule."7 
Discussion Questions  
Do you think this rule change is an infringement on citizens' Second Amendment rights? Why or why not?

 

Do you believe this new rule is a reasonable exercise of executive power? Why or why not?

 

In what ways does this rule aim to address gun violence issues? In what ways, if any, does this rule fail to address gun violence issues?

 

How does this rule connect to other gun ownership/gun violence issues you have heard about in the news? In history?

 
Other Resources
WATCH the final rule, as submitted to the Federal Register.
VISIT the Gun Violence Archive for a detailed list of gun violence statistics.
READ Attorney General Merrick Garland's piece in USA Today: "Ghost Guns Are Real Guns. And We'll Regulate Them to Save Lives."
As always, we encourage you to join the discussion with your comments or questions below!
Sources
[1] White House: https://www.whitehouse.gov/briefing-room/statements-releases/2022/04/11/fact-sheet-the-biden-administration-cracks-down-on-ghost-guns-ensures-that-atf-has-the-leadership-it-needs-to-enforce-our-gun-laws/
[2] Associated Press: https://apnews.com/article/what-are-ghost-guns-aab2ded78314603e8e87e92dbe4def3f
[3] Pew Research Center: https://www.pewresearch.org/fact-tank/2022/02/03/what-the-data-says-about-gun-deaths-in-the-u-s/
[4] New York Times: https://www.nytimes.com/2022/03/23/us/shooting-gun-violence.html
[5] White House: https://www.whitehouse.gov/briefing-room/statements-releases/2022/04/11/fact-sheet-the-biden-administration-cracks-down-on-ghost-guns-ensures-that-atf-has-the-leadership-it-needs-to-enforce-our-gun-laws/
[6] Associated Press: https://apnews.com/article/what-are-ghost-guns-aab2ded78314603e8e87e92dbe4def3f
[7] Gun Owners of America: https://www.gunowners.org/new-rule-to-expand-atf-gun-registry/