Build Back Better Stalls, Maybe for Good
January 4, 2022 by Sante Mastriana
---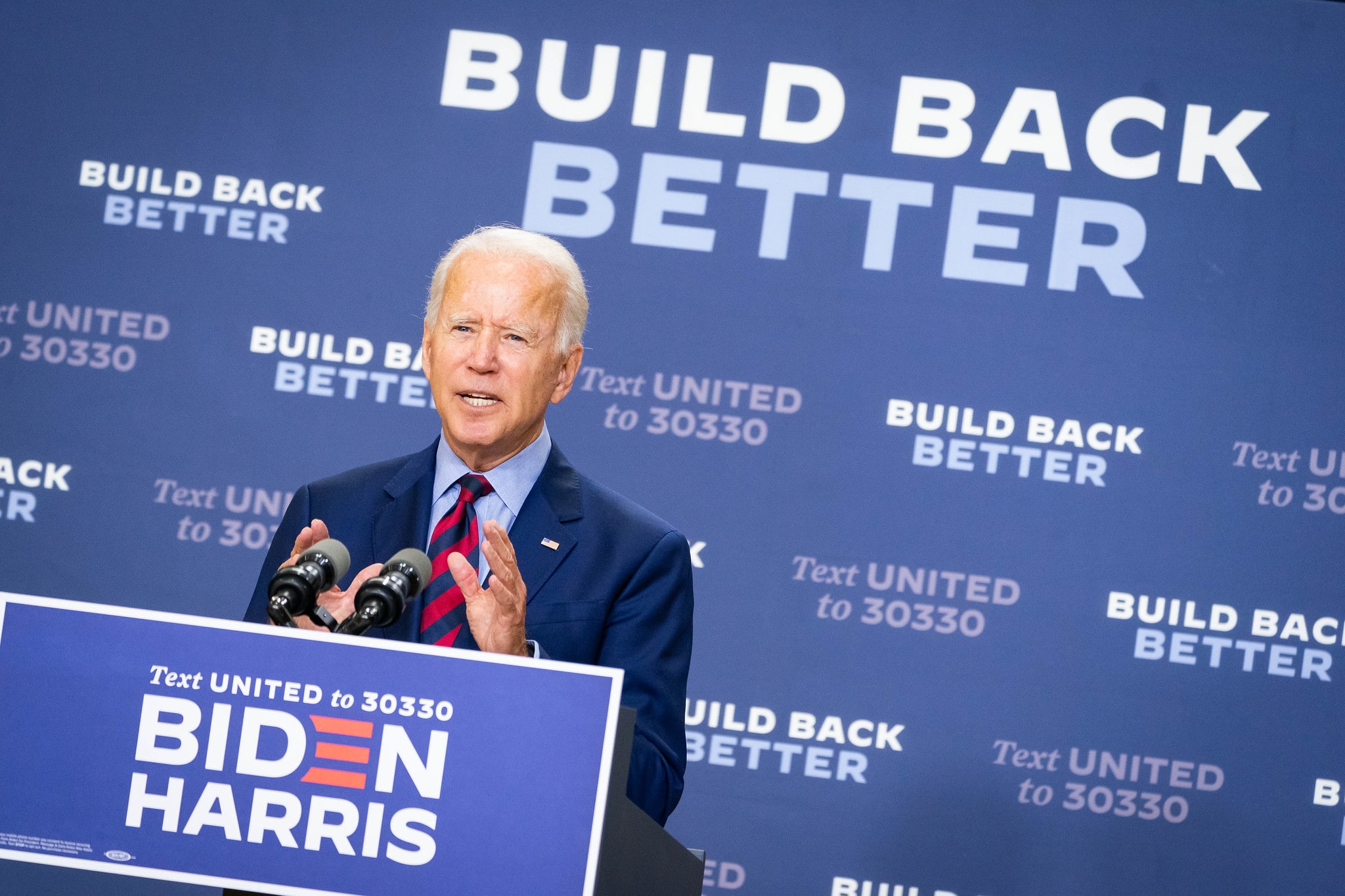 Already facing the enormous challenge of addressing spiking cases of COVID-19 due to the Omicron variant, President Joe Biden's administration was presented with a new challenge when Senator Joe Manchin, D-W.Va., announced that he would not support the $2 trillion spending plan known as Build Back Better. Citing concerns over the level of spending on social safety net programs and climate policies, Manchin said he could not find a way to support the bill that would be consistent with what he believes his constituents in West Virginia want.1
If passed by Congress, the Build Back Better Bill's plan would allocate significant funding to a wide range of programs, including:
$555 billion to combat climate change, by providing incentives to businesses to switch to renewable energy and creating a Civilian Climate Corps that would employ people to revitalize natural resources (such as forests and wetlands) to help reduce greenhouse gases in the atmosphere.
$200 billion in child tax credits for parents and another $200 billion for a national paid family/medical leave system.
$165 billion to reduce the cost of health insurance.
$150 billion for affordable at-home medical care.
$150 billion for affordable housing projects.
The bulk of the funding for these programs would come from a corresponding increase in taxes paid by corporations and by wealthy individuals (people earning $10 million or more per year).2
The Build Back Better plan was conceived as a second phase of new federal government spending following the $1.2 trillion infrastructure bill that passed into law in mid-November. Promising to get the Build Back Better plan and its climate and social initiatives passed had been a source of contention between progressive Democrats and the rest of their party in Congress. Many of these progressives refused to support the infrastructure bill but enough of them, and enough Republicans, were willing to vote to secure its passage.3
The reason why Manchin's refusal to support Build Back Better means the bill is likely dead is because of the precarious hold that Democrats have on the Senate. Using a process called "budget reconciliation," Build Back Better could have passed the Senate with only 50 votes (the Senate usually requires 60 votes). Democrats currently have only 50 members in the Senate. In the event of a tie, Vice President Kamala Harris casts the tie-breaking vote, effectively giving Democrats a 51-50 majority. However, Manchin and his fellow Senator Kyrsten Sinema, D-Ariz., are considered more conservative than most of their Democratic peers, having expressed many concerns over the level of government spending in Build Back Better and the effects such spending would have on rising inflation. This led to weeks of negotiation between Manchin and Sinema and their fellow Senate Democrats, as well as with President Biden. While it seemed that Sinema was warming to the idea of voting for the bill, the bill would likely be defeated 49-50 in the Senate without Manchin's support.4
This represents a major setback for the Biden administration and is likely to result in significant backlash from the progressive wing of the Democratic Party, who are growing increasingly frustrated with the party leadership's unwillingness or inability to address the concerns they have surrounding climate, housing, social services, and health care. And with Democrats holding slim majorities in both the Senate and the House of Representatives ahead of the November 2022 elections, a major legislative defeat could result in huge losses and a return to Republican control in one or both chambers.5
Discussion Questions
Do you agree with any of the provisions of Build Back Better? Do you oppose any?
Why do you think it is so difficult for Democrats and Republicans to support the same legislation?
Do you think the government is prioritizing the kinds of changes you would like to see in the United States or in your community?
Recent studies have shown that 52 percent of young people (aged 18-29) feel as the though the United States is a failing or already failed democracy. Do you agree with this assessment? What impact do you think the failure of efforts to reform, such as Build Back Better, has on these impressions?
Related Posts
As always, we encourage you to join the discussion with your comments or questions below!
Sources
[1] https://www.cnbc.com/2021/12/19/sen-joe-manchin-says-he-wont-vote-for-bidens-build-back-better-act.html
[2]
https://time.com/6121415/build-back-better-spending-bill-summary/
[3]

https://www.vox.com/2021/12/19/22845190/progressives-build-back-better-act-squad-joe-manchin
[4]

https://www.kawc.org/politics/2021-11-05/arizona-edition-sen-sinema-on-build-back-better-and-critics
[5]
https://thehill.com/homenews/administration/586572-democrats-descend-into-finger-pointing-after-build-back-better